The Team
We have built a team of professionals who are dedicated to meeting our clients' needs. With combined experience of over 75 years, we work as your financial guide.
Our expertise includes:
Comprehensive Financial Planning
Retirement Income Strategies
Intergenerational Financial Planning
Risk Management
Contact us today and empower your vision of financial security.
---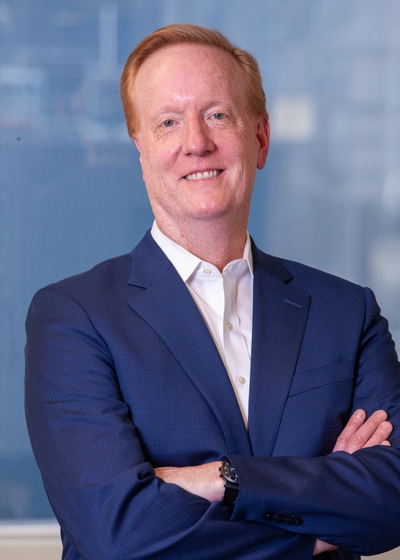 Brad Smith, CFP®, ChFC®, CLTC®
Wealth Management Advisor
Office 646-366-6628

Brad Smith, CFP®, began his career as a financial advisor in 1985. Brad is a wealth management advisor based in New York City in the offices of Northwestern Mutual Park Avenue since 2006.
Brad earned his Bachelors of Science in Business Administration, with a concentration in finance at Boston University. His commitment to higher learning as a professional has allowed him to not only differentiate himself from his peers but constantly advance his competency, knowledge and skill set when working with clients. Brad holds the Certified Financial Planner Professional (CFP® ) certification, as well as the Retirement Income Certified Professional (RICP®) designation and Chartered Financial Consultant (ChFC®).
Brad has achieved various professional accomplishments over his career including qualifying for membership with the prestigious Million Dollar Round Table, the Premier Association of Financial Professionals. He has qualified for Forum multiple times over his career, an accolade achieved by the most elite financial representatives within the Northwestern Mutual system.
Brad was born and raised in New York City, and now lives with his family in Rye, New York. When not in the office Brad enjoys golf, skiing, reading, volunteering at his local Church, producing home videos for his family and friends, and attending way too many rock concerts and New York rangers games at Madison Square Garden. Brad is also involved in several charities, including Alex's Lemonade Stand Foundation, which supports the fight against pediatric cancer.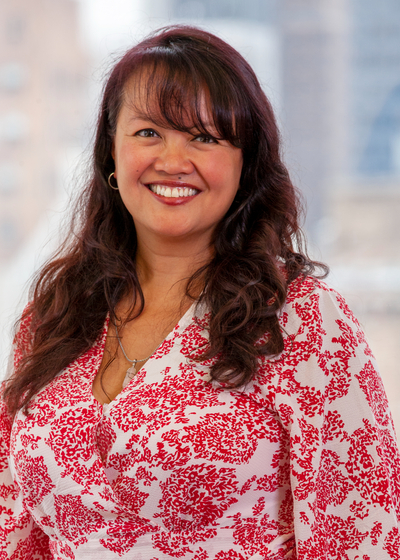 Tez Termulo Bois
Director of Client Relations
Office 646-366-6633

Tez began her career at Northwestern Mutual in 2020 as a Financial Representative before joining the Smith Team as Director of Client Relations. She is the primary point of contact for families in Brad Smith's firm.
Tez graduated from New York University with an individualized study in Drama Therapy. Prior to Northwestern, she was an event sales, marketing and public relations professional in NYC for 20 plus years and utilizes her experience to create a comprehensive and seamless client experience.
Originally a Baltimore native, Tez now lives with her daughter in Union City, NJ where they like to do outdoor activities, watch movies and cook for friends.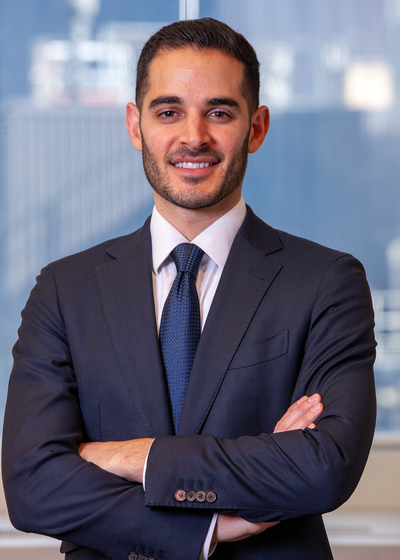 Michael F. Scordo, CFP®
Associate Wealth Management Advisor
Office 646-366-6675

Michael has been with Northwestern Mutual since 2011 and joined our team in 2013. Michael is an Associate Financial Representative, a CERTIFIED FINANCIAL PLANNER™  professional and maintains his Series 6, 63, and 7 registrations along with his Life, Accident & Health Insurance license.
Michael works with clients on a wide range of planning areas, designing customized strategies to help clients realize their financial goals.
Michael grew up on Long Island, NY. He graduated from Penn State University where he earned an undergraduate degree in Finance, with a minor in International Business.
He resides in Huntington, NY with his wife, Joanna, their daughter, Sofia, and Labrador retriever, Parker.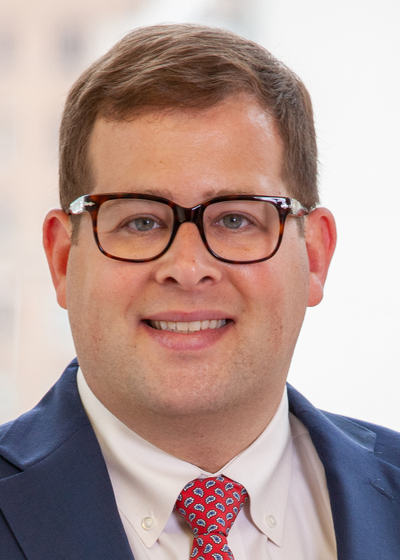 Randon Lester, M.S., CPA, CFP®
Randon is charged with working with clients within the financial planning continuum – cash flow planning, retirement optimization strategies, business owner succession solutions, estate planning, and advanced life insurance strategies. Randon is a Certified Public Accountant (CPA), a CERTIFIED FINANCIAL PLANNER™ professional and holds his Life, Accident and Health Insurance license.
He earned a Bachelor's Degree in Finance and a Master's Degree in Accountancy, both from the Zicklin School of Business at Baruch College in New York City. 
Immediately prior to joining our team, Randon was a Director at Orion Advisor Solutions. Randon has also worked at two of the largest global public accounting firms in their financial services and high net worth tax practices, and was an advisor and portfolio manager at a New York City based registered investment advisor with over $4 billion under management. 
Randon lives in Jersey City, New Jersey with his wife, Ilene and their daughter, Daniela. 
Outside of work, Randon enjoys spending time "down the shore", reading, cooking, and rooting for the Yankees, Knicks, and Jets.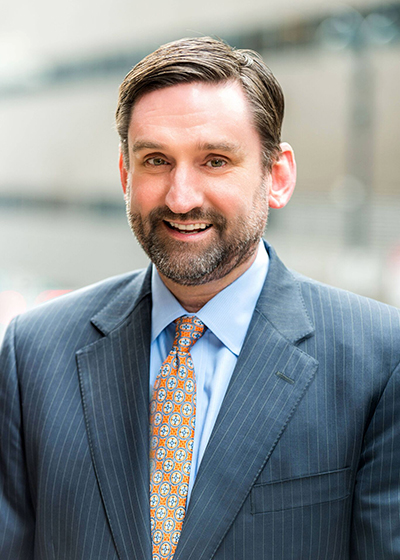 Christopher Bremer
Director of Investments
Office 414-345-0068

Chris joined our team as the Director of Investments. Previously, he spent 9 years as the Director of Private Client Services at the Northwestern Mutual home office located in Milwaukee, WI. During his tenure, Chris' team supported the significant growth of the Private Client Service (PCS) program from $350 million in assets under management (AUM) to over $3.5 billion. Chris served as team leader for a portfolio management and client service team responsible for day-to-day investment operations. He also traveled extensively meeting with advisors and their clients to present PCS investment solutions.

Chris has now spent much of his 18 year career in portfolio management. During this time, Chris has developed and led teams in portfolio construction, strategic asset allocation, and the ability to create a portfolio based on client's specific investment objectives. Chris is excited to join our team to allow him to change focus from an institutional approach to more one-on-one personal experience with clients. 

Prior to Northwestern Mutual, Chris worked for 8 years at Atlantic Trust, a wealth management firm, and worked for a Member of Congress on Capitol Hill, focusing on Finance and International Relations legislative agendas. Chris has a degree from Denison University and a Master's degree from Boston University. In his free time, Chris coaches Lacrosse, shuffles his four children around to various activities, and when he can, enjoys a good history book.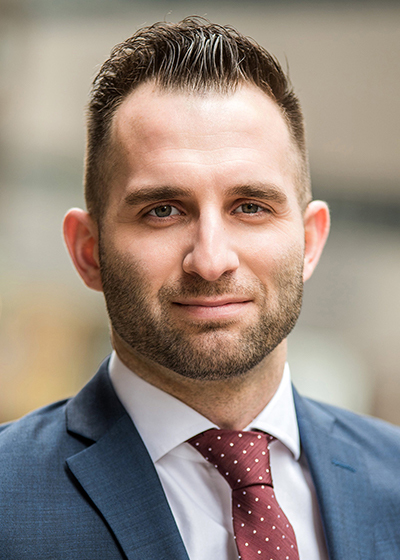 Anthony R. Bruno
Director of Investment Operations
Office 646-366-6634

Anthony is responsible for planning analysis, investment operations, and compliance and has worked with Peter since 2007.
He received his degree from James Madison University with a concentration in Finance. Anthony later earned his Master's of Science in Accounting and passed all 4 parts of the CPA exam. Anthony is an Associate Wealth Management Advisor maintaining securities Series 6, 63, and 7 registrations along with his Life, Accident & Health Insurance license.
Anthony currently lives in Scotch Plains, NJ. His out of work activities and interests include golf and the New York Yankees.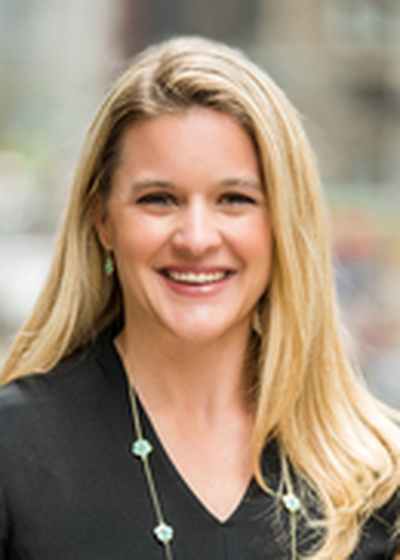 Jessica J. Willis
Director of Operations and Client Service
Office 646-366-6678

Jessica is responsible for all aspects related to insurance, from assisting clients with the onboarding process to application processing and all the way through the day to day post approval service needs of our clients. She is also responsible for client services and will handle many day to day service requests from our clients with their investment accounts as well. Jessica takes great pride in providing our clients with exceptional service and looks forward to serving you!

Before joining Brad Smith's team Jessica worked as an internal wholesaler at both Prudential Investments covering mutual funds and Jackson National Life Insurance covering both fixed and variable annuities. Jessica graduated from University of Arizona with a BA in Psychology and maintains securities Series 6 and 63 registrations and holds her Life, Accident & Health Insurance licenses. 

Jessica is currently a resident of Pennsylvania where she lives with her husband Morgan and their two daughters Harper and Finley. Jessica is a certified CrossFit Level 1 instructor and avid CrossFit athlete. A native Coloradoan, Jessica enjoys spending time in the outdoors doing such activities as skiing, hiking, biking, paddle boarding, and fly fishing.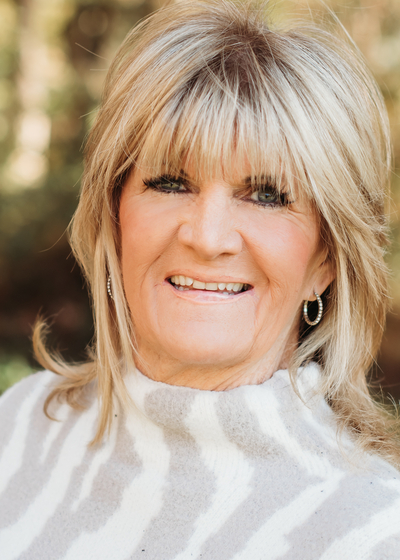 Pattie Azzaro
Client Service Manager
Office 718-415-5363

Pattie has been with Northwestern Mutual since 1989 and has been a member of Brad's team since 2016. Pattie handles all risk management and insurance service requests including applications, new business input, underwriting and numerous matters to assist our clients.
With extensive experience, her goal is to meet our clients' expectations and ensure that our clients' experience is personalized to meet their individaul needs and goals.
Pattie lives in College Point, NY. She is a dance instructor and enjoys spending time with her daughters and grandsons in her spare time.